If you're looking for an unforgettable way to celebrate your child's birthday, Adventure Park is the perfect place for it. With treetop adventure as the main activity and a deep connection with nature, this is the ideal location to host a memorable party that kids will love. In this article, we'll explore why Adventure Park is the perfect choice for birthday parties, regardless of the season.
1. Treetop Adventure Amidst Nature
Adventure Park is renowned for its thrilling treetop adventure course, offering a unique outdoor adventure experience. Kids can climb trees, cross suspended bridges, and glide on zip lines in an environment surrounded by natural beauty. The feeling of being in touch with nature and enjoying outdoor activities is a wonderful way to celebrate your child's birthday in a way they will never forget.
2. Avoid Enclosed Spaces
One of the main advantages of choosing Adventure Park for your child's birthday party is the opportunity to avoid enclosed spaces. Especially in today's times when health and well-being are a priority, being outdoors is a smart choice. Adventure Park provides a spacious and safe area where children can have fun, explore, and play freely, away from the restrictions of indoor environments.
3. Happiness in Nature
Studies have shown that children are happier when they spend time outdoors and connect with nature. Adventure Park provides just that. The joy of climbing trees, feeling the breeze on their faces, and hearing the sounds of nature is unparalleled. This outdoor experience not only brings happiness but also promotes physical and mental development in children.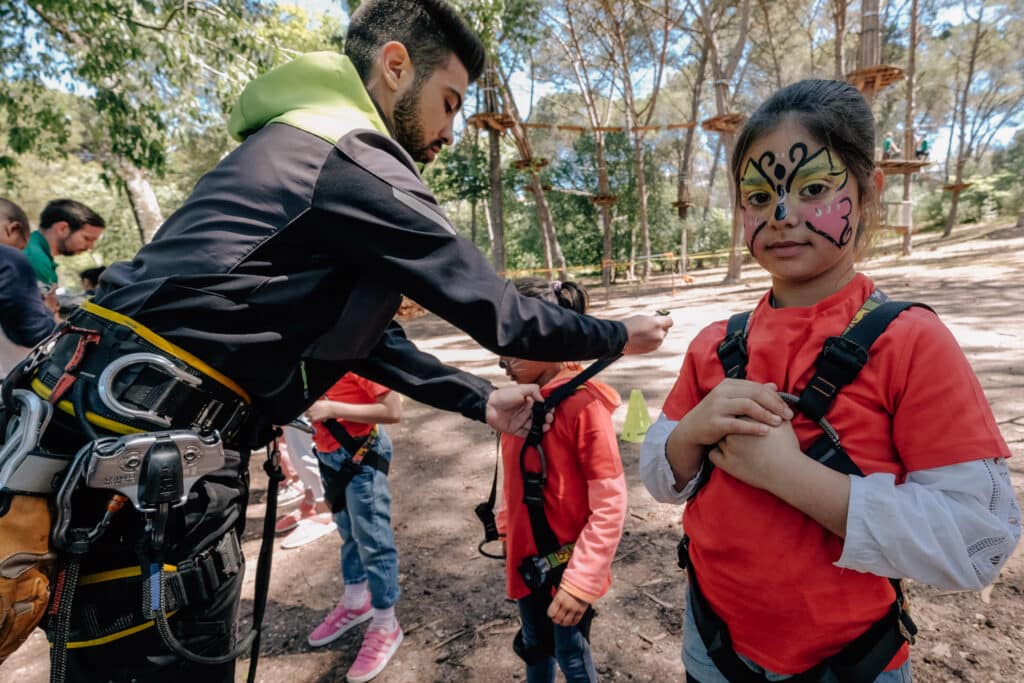 4. Adventure Park Year-Round
One of the best things about Adventure Park is that it is open year-round. Whether it's summer or winter, children can enjoy treetop adventure and the magic of nature. Even on days with little rain, Adventure Park offers a unique experience. Kids can appreciate the beauty of nature in the rain, making the birthday party even more exciting.
5. Adventure and Safety
In addition to outdoor fun, Adventure Park prioritizes safety. High-quality safety equipment and a trained team are always present to ensure that children are safe while they venture among the trees. This provides peace of mind to parents and allows everyone to enjoy to the fullest.
In summary, Adventure Park is the ideal location for birthday parties that seek to combine adventure, a connection with nature, and safety. Regardless of the season, this park offers a unique experience that children will love and remember forever. So, how about giving your child a birthday party that connects them with nature and provides lots of outdoor fun? Adventure Park is the answer. Come celebrate your child's birthday in the midst of nature and the thrill of treetop adventure!
See also:
Vídeo Birthday Party in the forest