BIRTHDAY PARTY IN THE WOODLAND
BIRTHDAY PARTY IN THE WOODLAND
If you're organizing a birthday party for a group of kids or young explorers, then Adventure Park is the place to be! Bring your young ones to take part in one of Adventure Park's treetop adventure treks:  Little Forest, or Mega Circuit. They will explore the treetop obstacles and return to the ground down an epic zip-line slide. Then enjoy a picnic in the woods.
CELEBRATE IN CONTACT WITH NATURE
BIRTHDAY PARTIES IN LISBON
Experiencing a truly radical birthday, breathing fresh air and a lot of fun is Adventure Park's offer.
Adventure Park has 2 treetop adventure treks for birthday parties:
Little Forest Circuit
12,50€/pax
Mega Forest Circuit
20€/pax
MEGA FOREST CIRCUIT MONITOR
15€
(See supervisory ratio – reservation required)
MEGA FOREST CIRCUIT
16,50€/pax
under 18 years old (mandatory follow-up by adult or hiring monitor)
Supervision Ratios
1 Adult (+ 18) – 2 Young minors
1 monitor Adventure Park – 8 young minors (15€)
A participating adult (18 years and over) is required to supervise up to two young minors. Participating adults cannot supervise from the ground. To perform the Mega Circuit, young minors need the authorization and signature of a legal guardian, even if an Adventure Park monitor is required to accompany the activity. Young people are supervised by adults (18 years and older) and never from the ground. A participating adult can supervise up to two younger children.
Whatever the occasion, you can contact our event coordination team for a proposal.
INCLUDE
Welcome and personalized briefing;
Monitoring by monitors;
Rental of material for carrying out the activity;
Personal accident insurance;
Outdoor picnic table;
Invitation (Print yourself here)
Minimum 8 participants: Treetop Adventure;
OPTIONAL
(Budget on request and availability)
Shed Rental: Half Shed (2h) 30€; Exclusive Shed (2h) – 80€; Exclusive Shed (morning or afternoon) – 130€;
Monitors to track minors in the Mega Forest Circuit – 15€ (up to 8 minors);
Menu: Mogli: Mixed Sandwiches, potatoes and juices – 7,5€/pax;
Tarzan: pizzas and juices – 10€/pax;
Jane: Chickens;
Birthday Cake – 25€;
Face Painting and Balloon Modeling (Minimum 10 participants) (Budget on request);
Children's party animation – (Balloon modeling, popcorn/cotton candy, and games) – 2 hours – (Budget on request);
Inflatable (Budget on request);
Photographic session (Budget on request);
Video session (Budget on request);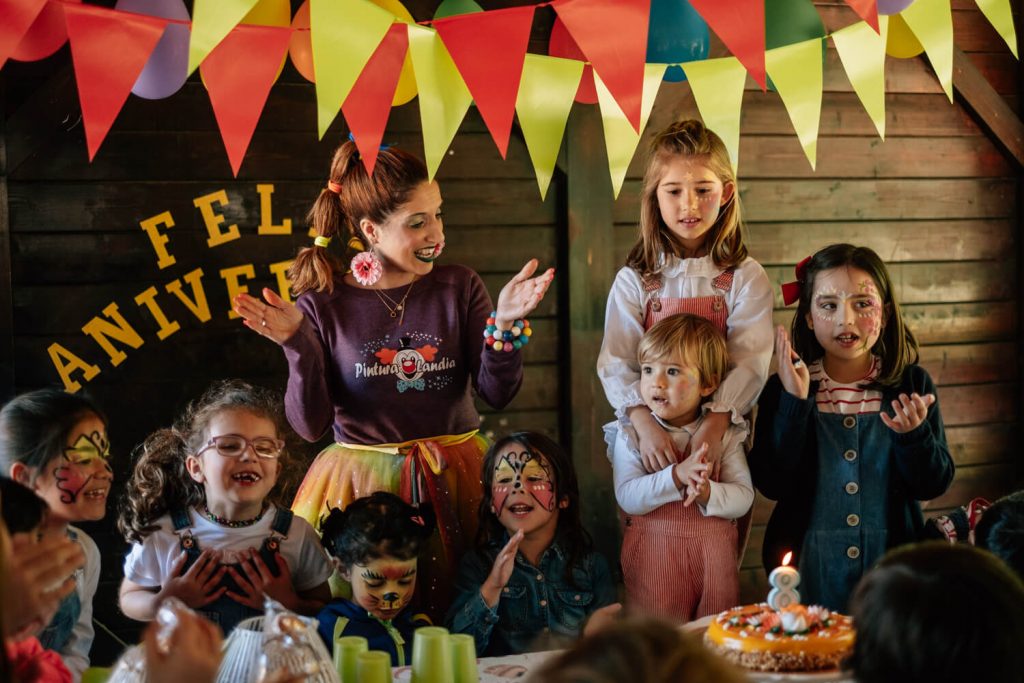 Mucha aventura y adrenalina.
Super parc pour les grands et les petits. Très bonne équipe d´encadrement, spécialement Marta qui nous a super bien assisté pendant toute la durée de la matinée d´anniversaire organisée là-bas. Les enfants vont s´en longtemps.
Kids loved playing around hanging from the trees.
Great park for young and old. Very good coaching team, who have attended us super well throughout the duration of the birthday morning organized there. The children will remember long.
Deux parcours proposés, un pour les enfans et un pour les ados/adultes. Comptez 1h/1h30 pour fair ele parcours adulte (suivant la fréquentation) Parcours agréable mais sans grande difficulté. 20€ per head for adults.
Offer a gift voucher to whom you like!
A perfect gift to friends, family, and colleagues.
Offer adventure and an unforgettable experience!
Buy Gift Voucher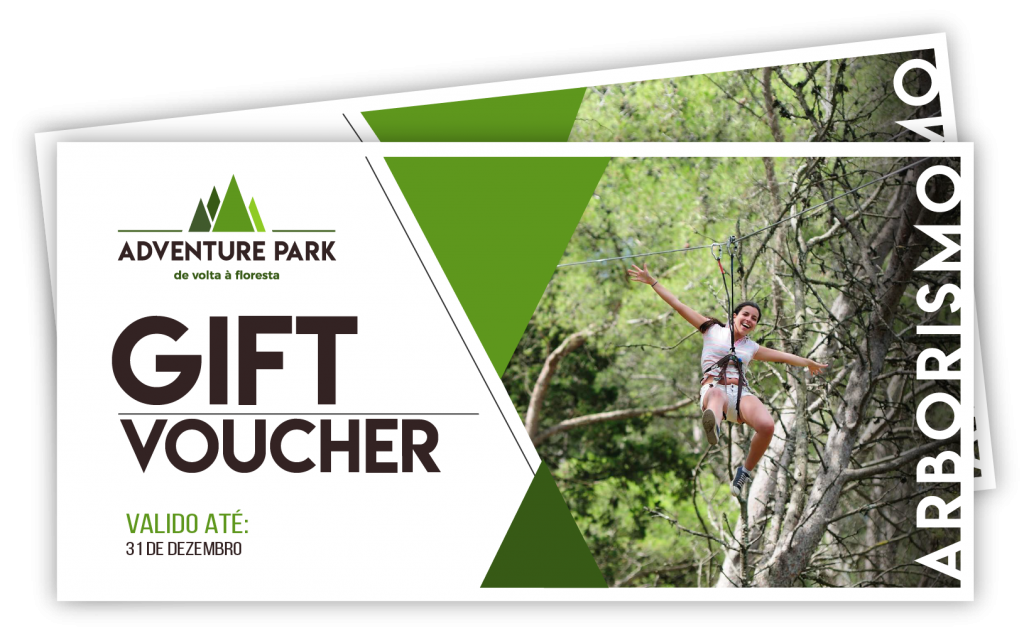 Buy Gift Voucher