What is Little Circuit?
What is Little Circuit?
Ideal for children, it's an outdoor activity in the forest that challenges overcoming obstacles on treetop platforms.
LITTLE FOREST CIRCUIT
MORE THAN A TREETOP ADVENTURE TREK, IT'S AN EXCITING FOREST JOURNEY
The trek consists of 15 activities / obstacles, in which children are connected to a secure safety cable. This activity consists of two laps through the trek and lasts approximately 1 hour.
To begin discovering treetop adventure trekking, children are equipped with a harness, which will allow them to walk safely from tree to tree, always secured through a safety cable. They will then perform the trek's 15 obstacles, which reaches 8 meters high.
The adventure ends in a 50 meter zip-line slide where the adrenaline peaks!
Throughout the trek our staff will ensure the safety of the event.
Accompanying persons can follow the trek below the course and record the moment.
See below for some restrictions applied.
Great welcome for our first time even with children from 6 to 19 years!
Great park for young and old. Very good coaching team, who have attended us super well throughout the duration of the birthday morning organized there. The children will remember long.
Entertaining place for kids located in the hill, above the parking of the Jamor tennis center.
One of the best places to have fun in Lisbon. A completely different experience! It has activities for children and grown-ups.
Kids loved playing around hanging from the trees.
Offer a gift voucher to whom you like!
A perfect gift to friends, family, and colleagues.
Offer adventure and an unforgettable experience!
Buy Gift Voucher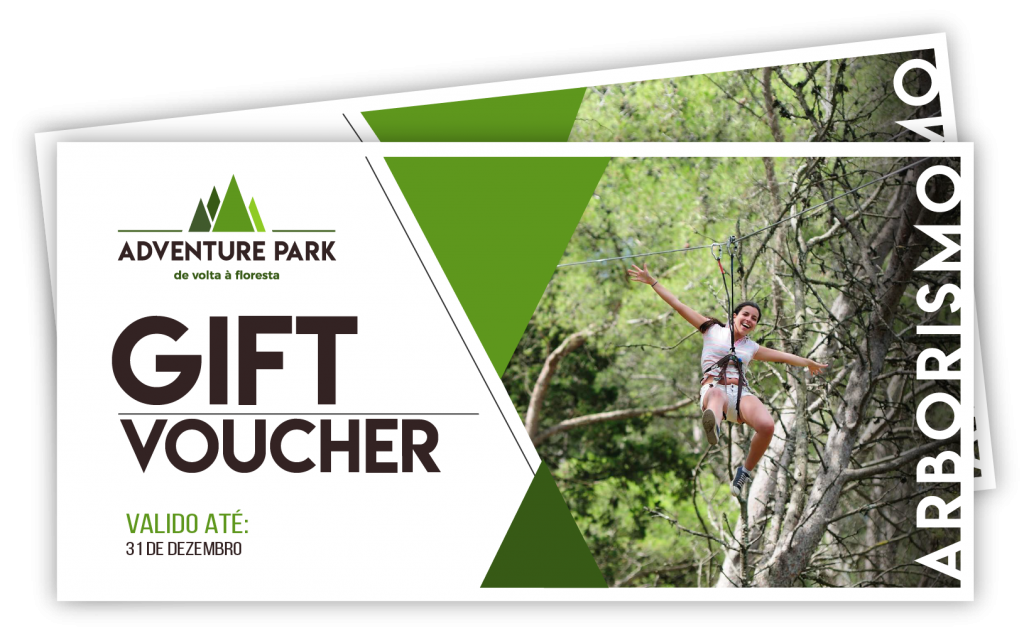 Buy Gift Voucher