Welcome to the Adventure Park
Welcome to the Adventure Park
Treetop adventures are unparalleled outdoor experiences. Filled with adrenaline, they take people out of their comfort zone. They are a great outdoor activity for kids, families, birthday parties, bachelor parties, group activities with friends, field trips, corporate parties and team building exercises. Take a thrilling 2-3 hour trek through the woods. Face platform-set obstacles in the treetops, explore the forest from a new perspective, and fly through multiple zip-lines at exciting heights.
Choose your Adventure
Adventure Park is a treetop adventure park for adventurers, big and small. For group visits, it is also possible to mix in other activities such as Orienteering, Canoeing, and Laser Tag.
Offer a gift voucher to whom you like!
A perfect gift to friends, family, and colleagues.
Offer adventure and an unforgettable experience!
Buy Gift Voucher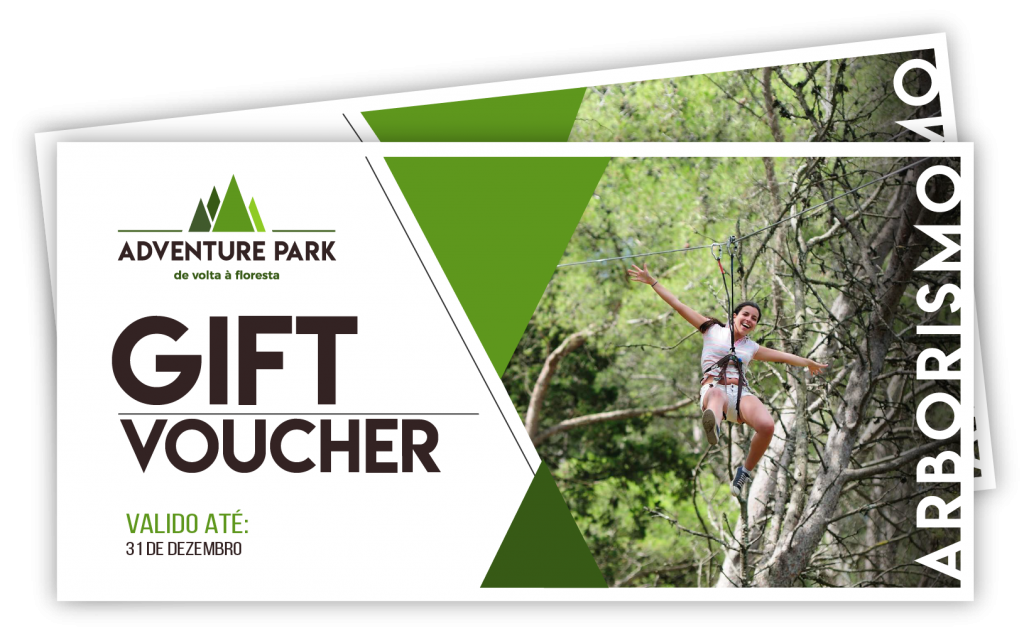 Buy Gift Voucher
AN EXPERIENCE
FULL OF ADRENALINE
PLAN AN UNFORGETTABLE DAY FULL OF CHALLENGES AND ADVENTURES FOR YOUR GROUP!
Adventure Park is ready for groups of all sizes.
Zip-line slides, Tarzan Swing and many other treetop challenges create an unforgettable outdoor experience.
Treetop adventures are challenging and full of adrenaline. By booking, and for groups, you can mix in other activities such as Orienteering, Canoeing, and Laser Tag.
Mucha aventura y adrenalina.
Amazing place! Exactly what an adventurous place should be!
Excellent place, I recommend buying the packages so you can enjoy the whole park. It´s really cool to go with friends, partners or family.
One of the best places to have fun in Lisbon. A completely different experience! It has activities for children and grown-ups.
Amazing experience, worth every penny.
Receive exclusive discounts, news, campaigns and stories to inspire you to live life adventurously!
Subscribe