OUTDOOR STUDY VISITS
OUTDOOR STUDY VISITS
Unleash your adventurous spirit on one of our treetop adventure treks:  Small Forest or Mega Circuit. Adventurers will explore the treetop obstacles and return to the ground down an epic zip-line slide. Then enjoy a picnic in a small forest.
Discover school programs with outdoor activities.
Adventures with animation, creativity, team spirit and friendship.
Adventure Park has 2 treetop adventure treks for field trips and the chance to mix in with other adventures such as Canoeing, Orienteering and Laser Combat.
Whatever the occasion, you can contact our event coordination team for a proposal.
INCLUDE
Welcome and personalized briefing;
Monitoring by monitors;
Rental of material for carrying out the activity;
Personal accident insurance;
OPTIONAL
(Budget on request and availability)
Minimum 10 participants: Treetop Adventure, Canoeing;
Photographic session (Budget on request);
Video session (Budget on request);
Amazing place! Exactly what an adventurous place should be!
One of the best places to have fun in Lisbon. A completely different experience! It has activities for children and grown-ups.
Kids loved playing around hanging from the trees.
Nice place for kids to spend their energy.
Offer a gift voucher to whom you like!
A perfect gift to friends, family, and colleagues.
Offer adventure and an unforgettable experience!
Buy Gift Voucher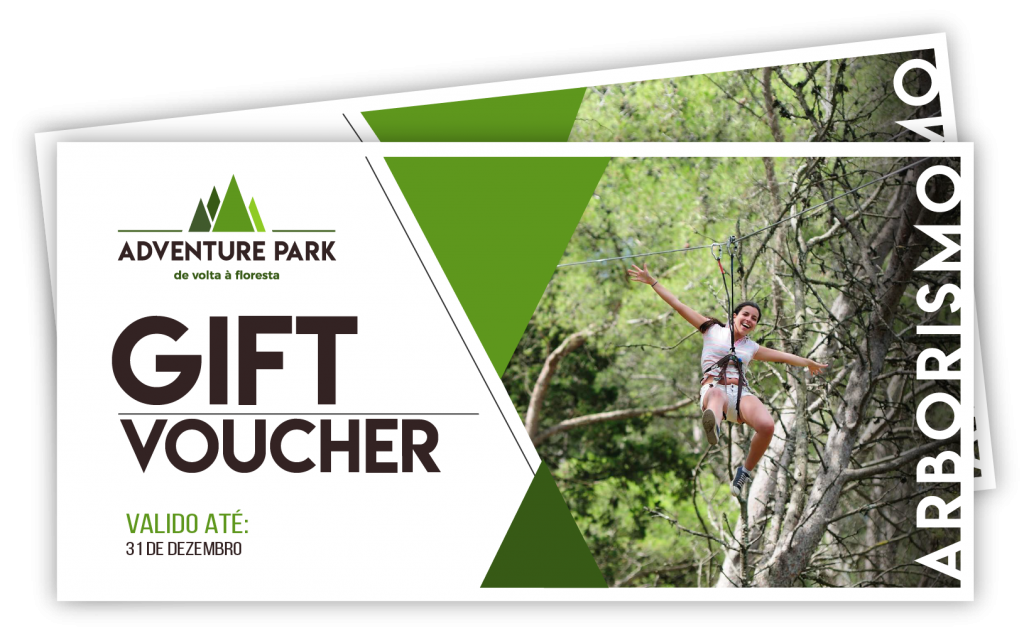 Buy Gift Voucher