Broaden horizons
Broaden horizons
Overcome the physical and mental challenges with a journey through the treetops in an amazing forest location. Our adventurous days are tailored to meet individual and group needs. Ready to plan an unforgettable outdoor activity day for your group? Ask for a quote.
MEGA CIRCUIT IS THE PERFECT OUTDOOR ACTIVITY FOR UNIVERSITY GROUPS
Active, adventurous and ready for a challenge? Climb the trees to take on our largest treetop adventure trek with epic zip-line slides and Tarzan Swings.
Challenge your group in our fun and unforgettable treetop adventure that encourages camaraderie and awareness to the need of preserving our forests.
With over 40 obstacles, it's a 2-3 hour experience and the perfect activity for small and large groups. It promotes unity and bonding by helping and encouraging each other throughout the trek.
MEGA FOREST CIRCUIT
20€/pax
MEGA FOREST CIRCUIT
16,50 €
University Card
Supervision Ratios Mega Circuit
FOR MEGA CIRCUIT ACTIVITY ONLY
Adult (+ 18) – 2 Young Minors
 1 Adventure Park monitor – 8 young children (15 €)
To do the Mega Circuit, young minors need the authorization and signature of a legal guardian, even if an Adventure Park monitor is required for follow-up during the activity. Minors are supervised by adults (18 years and older) and never from the ground. A participating adult can supervise up to two younger children.
Whatever the occasion, you can contact our event coordination team for a proposal.
INCLUDE
Welcome and personalized briefing;
Monitoring by monitors;
Rental of material for carrying out the activity;
Personal accident insurance;
Outdoor picnic table (Minimum 8 participants)
OPTIONAL
(Budget on request and availability)
Possibility of space exclusivity;
Possibility of packs of various adventures: tree climbing, canoeing, orientation and laser combat;
Shed Rental;
Menu: Mogli: sandwich, potato, and juice – 7.5€/pax;
Tarzan: Pizzas and juices – 10€/pax
Jane: Chicken;
Raincoats personalized (Budget on request);
Certificate of participation (Budget on request);
T-shirts personalized (Budget on request);
Photographic session (Budget on request);
Video session (Budget on request );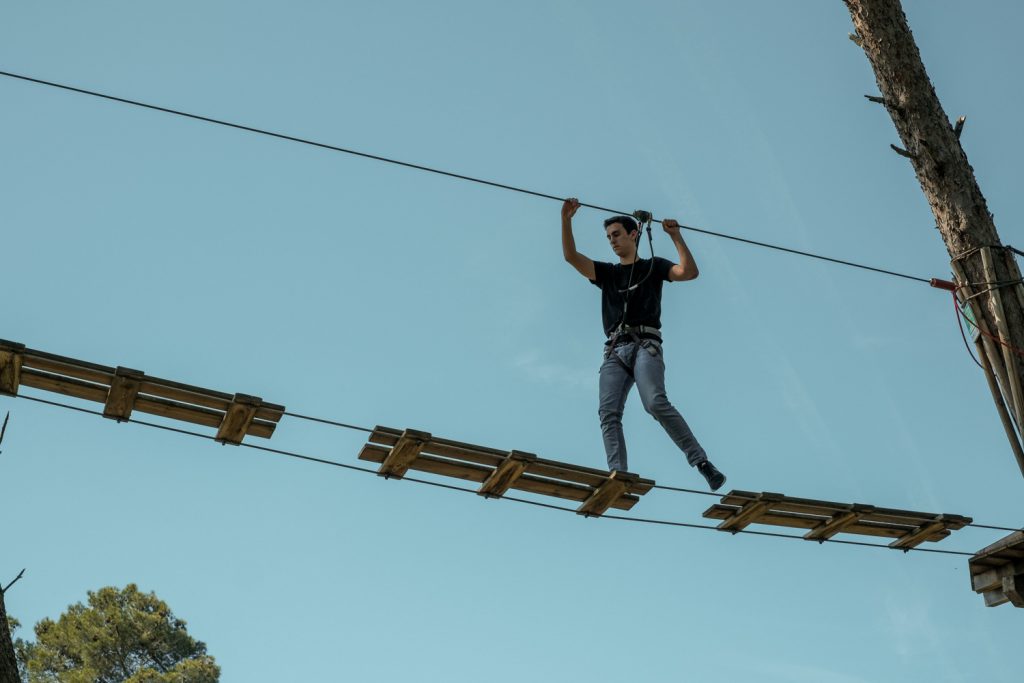 Offer a gift voucher to whom you like!
A perfect gift to friends, family, and colleagues.
Offer adventure and an unforgettable experience!
Buy Gift Voucher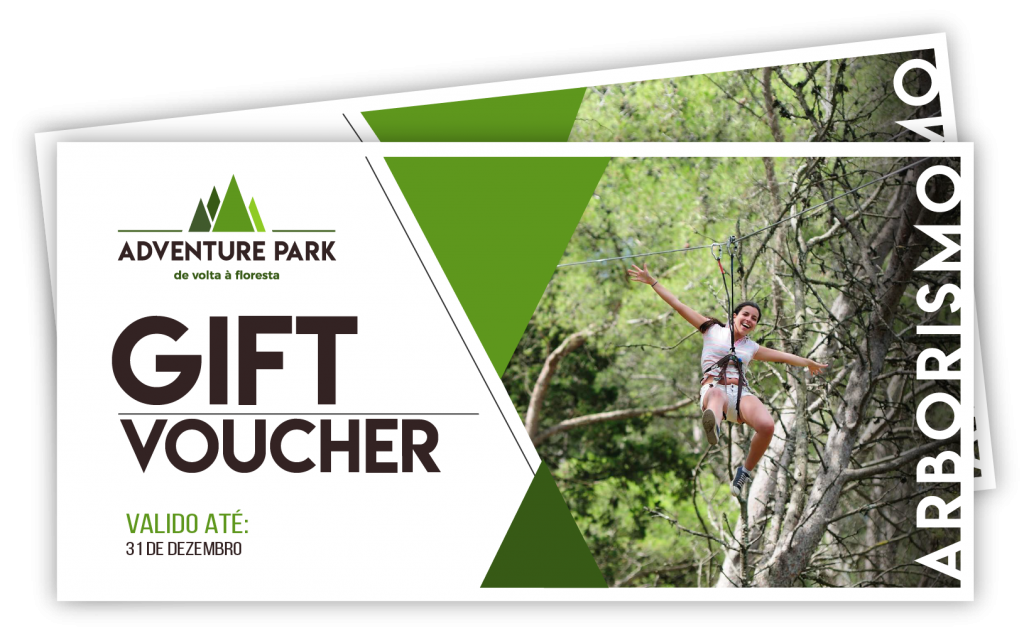 Buy Gift Voucher