Come experience the Treetop Trek Adventure
Come experience the Treetop Trek Adventure
Treetop adventures are unparalleled outdoor experiences. Filled with adrenaline, they take people out of their comfort zone. They are a great outdoor activity for big and small adventurers. Adventure Park's treetop adventure treks challenge courage, balance and coordination by facing obstacles between treetop-mounted platforms. It's an activity for the entire family.
Offer a gift voucher to whom you like!
A perfect gift to friends, family, and colleagues.
Offer adventure and an unforgettable experience!
Buy Gift Voucher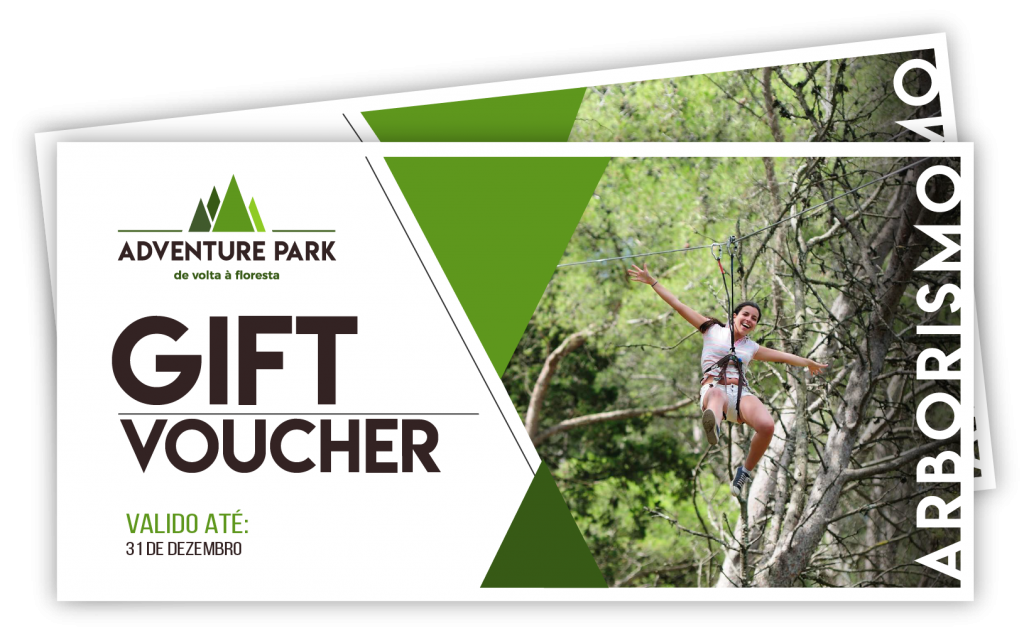 Buy Gift Voucher
Great park for young and old. Very good coaching team, who have attended us super well throughout the duration of the birthday morning organized there. The children will remember long.
I would definitely recommend it! Bring old clothes as at bottom of Ziplines it gets a little dusty. Quite a workout too but accessible to those who are less fit also. Guides are very friendly and safe. I would go again.
Excellent place, I recommend buying the packages so you can enjoy the whole park. It´s really cool to go with friends, partners or family.
Nice place for kids to spend their energy.
Amazing experience, worth every penny.