Come experience the Treetop Trek Adventure
Come experience the Treetop Trek Adventure
Treetop adventures are unparalleled outdoor experiences. Filled with adrenaline, they take people out of their comfort zone. They are a great outdoor activity for big and small adventurers. Adventure Park's treetop adventure treks challenge courage, balance and coordination by facing obstacles between treetop-mounted platforms. It's an activity for the entire family.
Offer a gift voucher to whom you like!
A perfect gift to friends, family, and colleagues.
Offer adventure and an unforgettable experience!
Buy Gift Voucher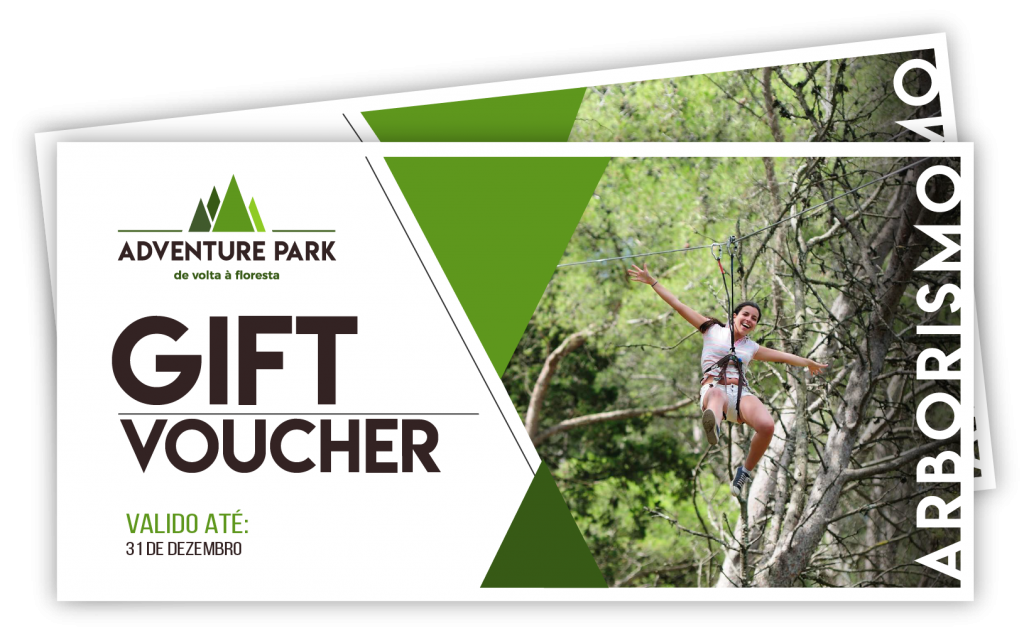 Buy Gift Voucher
Fugir à rotina! Entretenimento puro mesmo ao lado de Lisboa! Para quem, como eu, está farto dos programas tradicionais de fim-de-semana, o Adventure Park é a solução ideal! Perfeito para descarregar o stress acumulado ao longo da semana!
Vale mesmo a pena fazer o circuito grande!
Profissionalismo. Segurança sempre em primeiro lugar. Diversão
A repetir! Muito bom! Mega circuito é espetacular! Malta muito porreira!
Muito divertido e relaxante para quem quer caminhar em espaços verdes.