Come experience the Treetop Trek Adventure
Come experience the Treetop Trek Adventure
Treetop adventures are unparalleled outdoor experiences. Filled with adrenaline, they take people out of their comfort zone. They are a great outdoor activity for big and small adventurers. Adventure Park's treetop adventure treks challenge courage, balance and coordination by facing obstacles between treetop-mounted platforms. It's an activity for the entire family.
Offer a gift voucher to whom you like!
A perfect gift to friends, family, and colleagues.
Offer adventure and an unforgettable experience!
Buy Gift Voucher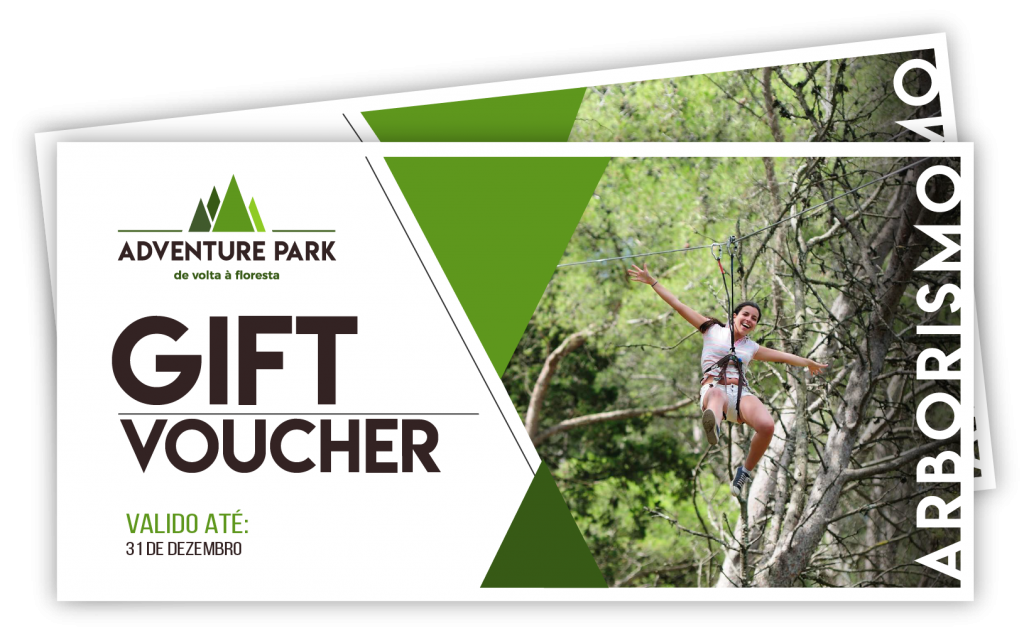 Buy Gift Voucher
Super parc pour les grands et les petits. Très bonne équipe d´encadrement, spécialement Marta qui nous a super bien assisté pendant toute la durée de la matinée d´anniversaire organisée là-bas. Les enfants vont s´en longtemps.
Excellent place, I recommend buying the packages so you can enjoy the whole park. It´s really cool to go with friends, partners or family.
Great for kids and grownups.
Estupendo para disfrutar com niños, o mejor dicho como niños. Dispone de un circuito básico el cual pude hacerlo cualquier niño sin muchos problemas, tienen un circuito avanzado com más soltura y más dificultad.
Great welcome for our first time even with children from 6 to 19 years!