Laser Tag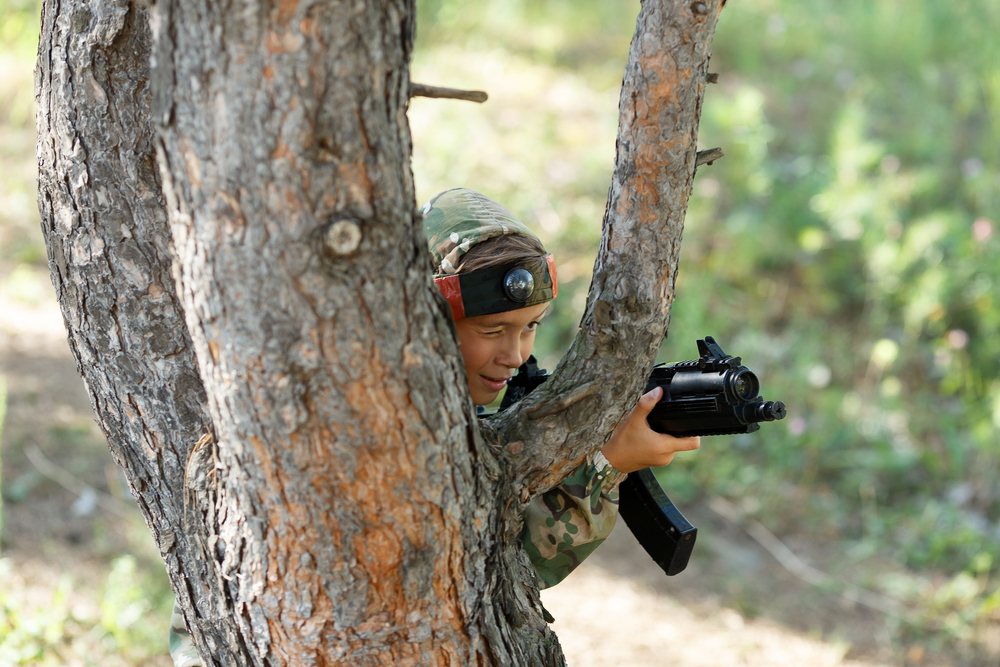 Laser Tag
An activity that focuses on the team spirit in a game of tactics and strategy. Available for groups with a minimum of 10 participants, it is an activity that can be mixed with treetop adventure trekking.
LASER TAG
OUTDOOR ACTIVITY PRIVILEGING TEAM SPIRIT, TACTICS AND DEFINITION OF STRATEGIES.
Each player will be equipped with an infrared weapon and sensors that capture shots fired by opponents.
Players fire 100% harmless invisible beams, so everyone can play. The range of the "weapons" is 70 meters and each "weapon" has 9 clips with 30 rounds. The game is played in a tournament system of 15 minutes per fight. Includes initial briefing and staff supervision.
.
INCLUIDE
Welcome and personalized briefing;
Monitoring by monitors;
Rental of material for carrying out the activity;
Personal accident insurance;
Outdoor picnic table;
Minimum 15 participants;

OPTIONAL
(Budget on request and availability)
Shed Rental: ½ – 2 h -30€;
Whole 2h – 80€;
Whole period morning or afternoon 130€;
Custom T-shirts: 10€/pax;
Participation Certificate 2€/pp;
Menu: Mogli: Mixed Sandwiches, potatoes and juices – 5€/pp
Tarzan: Pizzas and juices – 7,50€/pp;
Jane: Chickens;
Photographic session (Budget on request);
Video session (Budget on request );
Diversão garantida ao ar livre.
Diversão garantida ao ar livre!
Adorei! Super divertido e a equipa que dá instruções foi espetacular.
Espaço ar livre ideal para actividades em família e com amigos!
Em dúvida, a opção que der a história mais interessante para contar é a melhor! Tem uma paisagem incrível e leva-nos sempre a tentar sair da nossa zona de conforto, mas em segurança absoluta. É um programa alternativo bastante divertido e cheio de adrenalina, que recomendo vivamente.
Offer a gift voucher to whom you like!
A perfect gift to friends, family, and colleagues.
Offer adventure and an unforgettable experience!
Buy Gift Voucher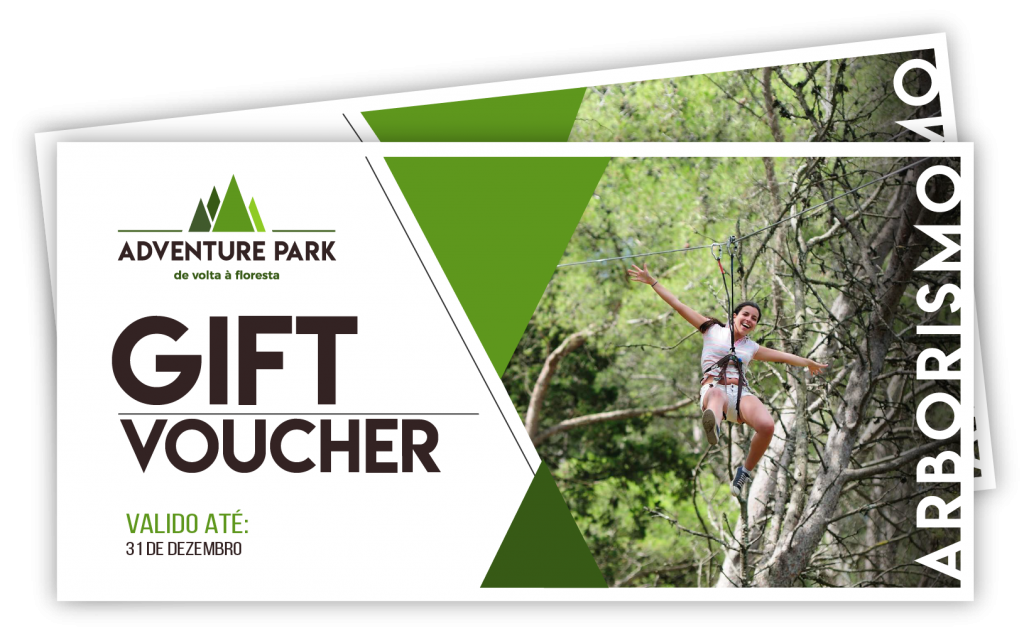 Buy Gift Voucher