WHAT IS MINI FOREST CIRCUIT?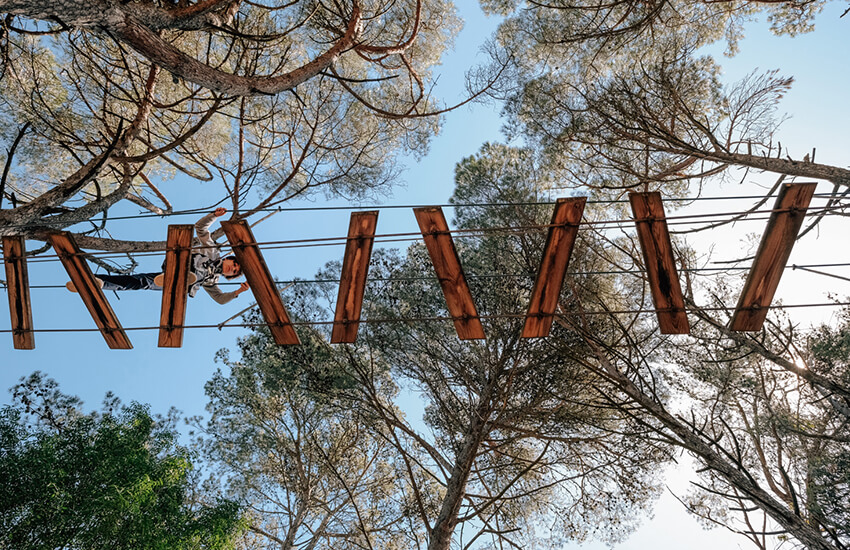 WHAT IS MINI FOREST CIRCUIT?
The Mini Forest Circuit is a treetop adventure trek for first time treetop adventure experiences. Designed for the little ones, Mini Forest Circuit challenges the younger ones and boosts their confidence.
MINI FOREST CIRCUIT
MORE THAN A TREETOP ADVENTURE TREK, IT'S AN EXCITING CHALLENGE THROUGH SUSPENDED BRIDGES AND OBSTACLES UP IN THE TREES.
The Mini Forest Circuit treetop adventure trek is ideal for experiencing heights for the first time, with compulsory supervision from parents or our specialized staff. It's available to children of ages between 3 and 8 years old.
The Mini Forest Circuit trek consists of 10 obstacles, which will be explained in the initial briefing and lasts about 45 minutes, going from tree to tree through suspended platforms.
Different types of activities can be promoted in this space: Birthday Parties, School Activities, or just for individuals.
If you are looking for an activity for children taller than 1.10 meters, the Little Forest Circuit is the ideal course.
Local muito agradável para estar enquanto os miúdos se divertem nas árvores.
Bom espaço para os mais pequenos!
Adventure Park é um lugar muito agradável, onde você pode fazer algumas atividades na natureza, e pode levar as crianças para passar uma tarde muito agradável.
Ótimo para passar o dia em família.
Parece se muito agradável para as crianças se divertirem.
Offer a gift voucher to whom you like!
A perfect gift to friends, family, and colleagues.
Offer adventure and an unforgettable experience!
Buy Gift Voucher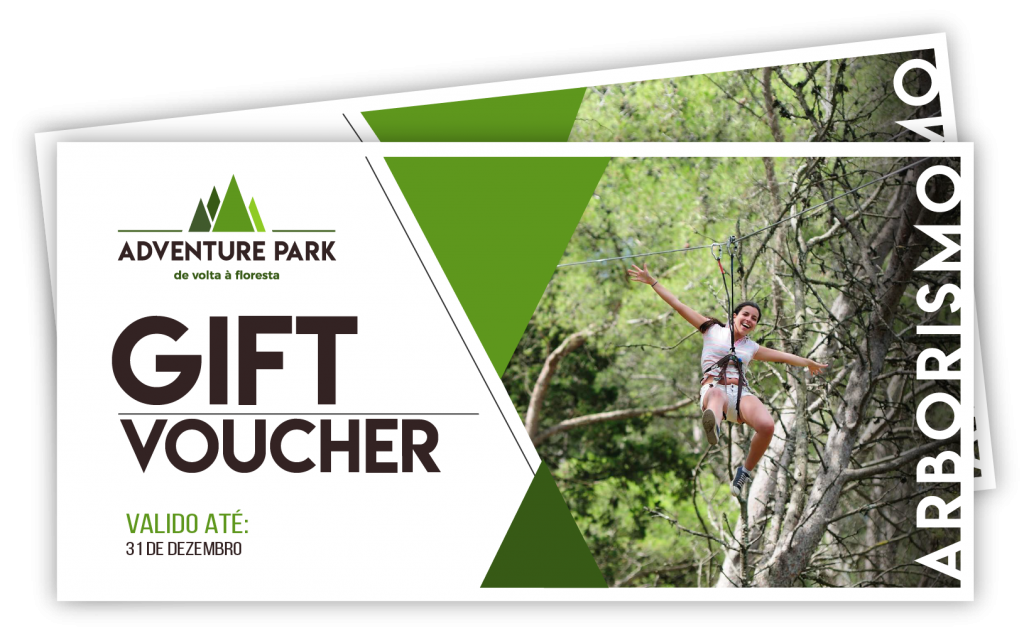 Buy Gift Voucher