ORIENTEERING CHALLENGES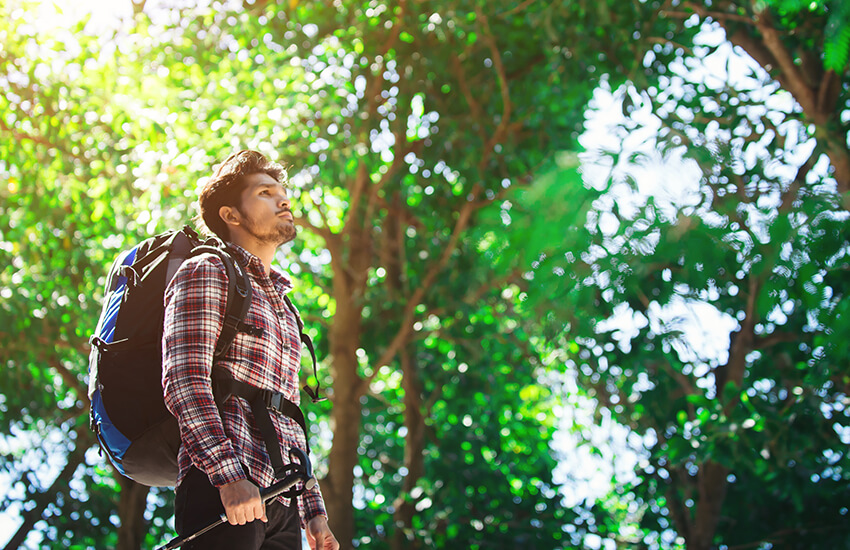 ORIENTEERING CHALLENGES
Orienteering challenges aim to combine physical activity with mental activity in absolutely nature. Available for School Trips and Team Building, it's an activity that can be mixed with treetop adventure trekking.
ORIENTEERING CHALLENGES
OUTDOOR ACTIVITY WITNESSED BY NATURE. PHYSICAL AND MENTAL CHALLENGE.
Adventure Park's orienteering challenges are tests done on foot where each
team, equipped with a map and compass, will try to navigate themselves while
searching for codes that correspond to the data provided to them, so that they may return to the starting point with the highest number of correct codes.
Each code will be given a score. The final score will be calculated depending on the right answers.
The orienteering challenge will be prepared with the school, company or birthday party, in accordance with the objectives to be achieved, in an activity planned to last 1h30  and preceded by a briefing by Adventure Park staff.
For groups of children under 10 years old, supervision is required of one instructor for every 5 participants.
Additional monitor price
10€
INCLUIDE
Welcome and personalized briefing;
Monitoring by monitors;
Rental of material for carrying out the activity;
Personal accident insurance;
Outdoor picnic table;
Minimum 8 participants;

OPTIONAL
(Budget on request and availability)
Shed Rental: ½ – 2 h -30€;
Whole 2h – 80€;
Whole period morning or afternoon 130€;
Facial painting: 3€/pp;
Custom t-shirts: 10€/pp;
Menu: Mogli: Mixed Sandwiches, potatoes and juices – 5€/pp
Tarzan: Pizzas and juices – 7,50 €/pp
Jane: Chickens
Photographic session (Budget on request);
Video session (Budget on request );

Offer a gift voucher to whom you like!
A perfect gift to friends, family, and colleagues.
Offer adventure and an unforgettable experience!
Buy Gift Voucher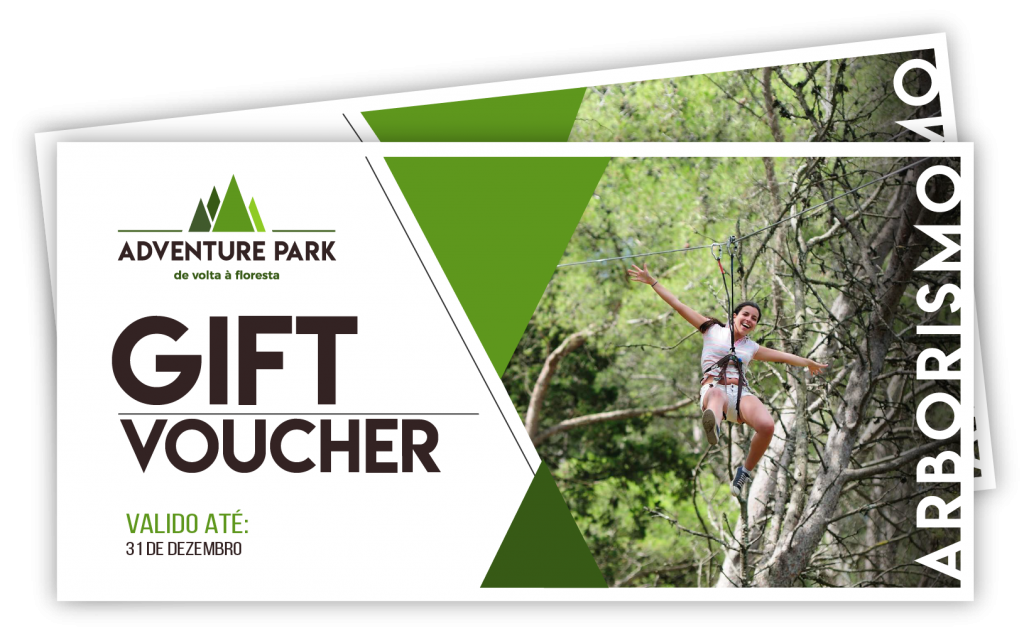 Buy Gift Voucher
Lugar muito fixe, ótimo atendimento!
Experiência óptima na natureza. Ideal entre 5 e os 55 anos.
Diversão garantida ao ar livre.
Excelente profissionalismo e equipa, sempre bem dispostos e prontos a ajudar! Exigentes a nível de segurança, mas extremamente divertidos e atenciosos. É um espaço ideal para quem é adepto da natureza, da diversão e do lazer!
Local de passeio e divertimento.